Plan your unforgettable trip to New Mexico
'Planning an unforgettable experience in New Mexico is possible only with the New Mexico Travel Guide. The question always stuck in your mind is Where to go? Where is this place? What to have? To get away from all these questions, plan your trip wisely. New Mexico offers fantastic and natural scenery. One can enjoy sumptuous cuisines and impressive fine arts. There are various things to do in New Mexico, such as visiting national parks, geological sites, and amazing places near New Mexico. From incredible mountain ranges, sea views, beaches, national parks. Especially, New Mexico is a place topped on your vacation lists.
Few Things to do and visit in New Mexico
Taos Pueblo
Taos Pueblo is located at an elevation of 7,200 feet. Built around 1000years ago, It is mainly known for its multiplied complexes.
Ah-Shi-Sle-Pah
Ah-Shi-Sle-Pah is located in the northwest of New Mexico and a wonderful area full of clay hills. It excites geologists as well as all the visitors. One should visit these iconic fairy chimneys—one of the best destinations to visit in New Mexico.
Santa Rosa Blue Hole
An unexplored natural hidden swimming pool in the middle of hidden caves. Santa Rosa Blue Hole is a small body of water with a deep hole in the ground with crystal clear water.
White Sands National Park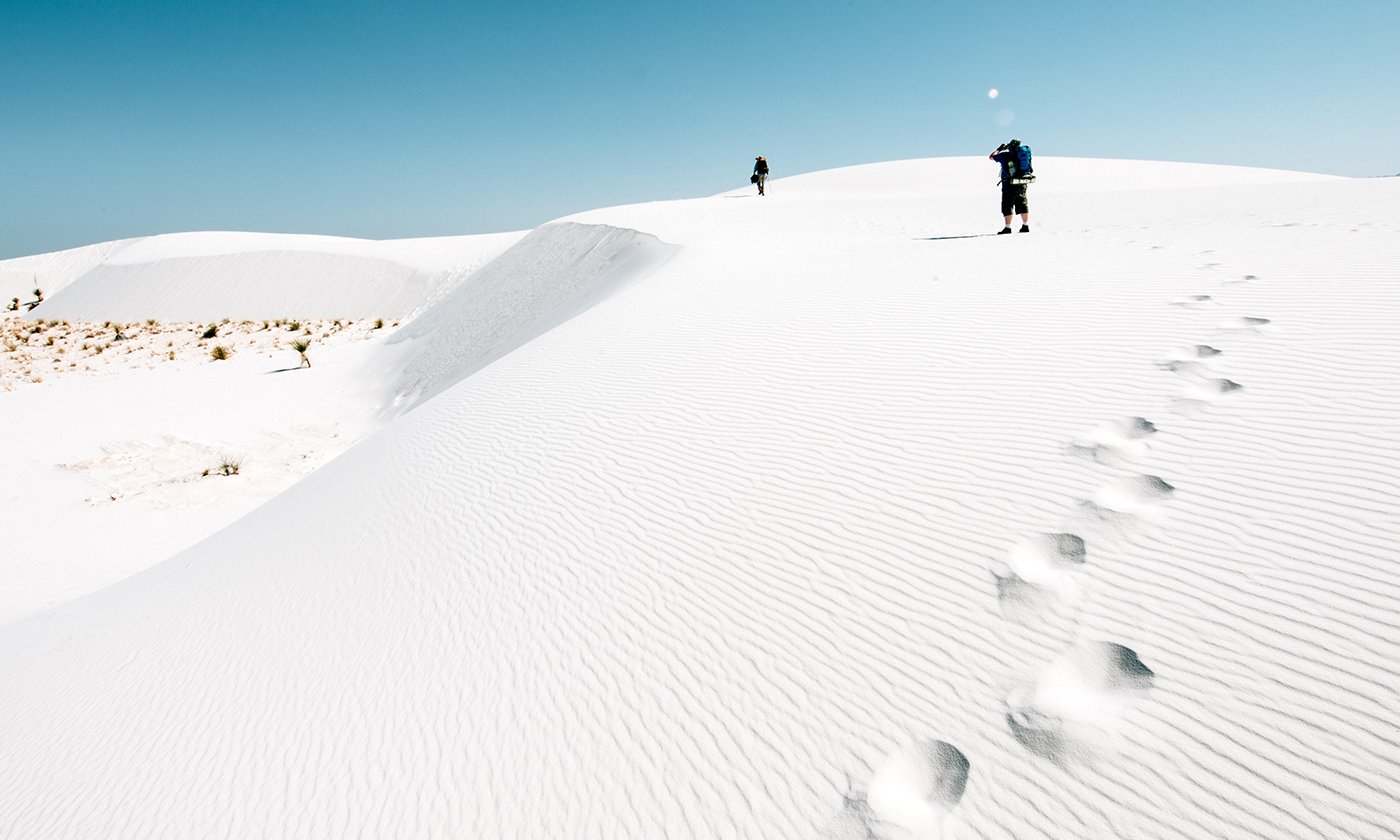 The largest gypsum dune field in the world. It's a kind of endless waterless sea where visitors can enjoy skiing, hiking, and driving. The whiteness and vastness of the dune are amazing. White Sand national park is more popular among road travellers.
Origami in the Garden
Created by Jennifer and Kevin's artists, it's a huge origami sculpture ducked in the desert. Exhibition of the larger part of the paper folding sculptures. Origami garden owes its origin to an ancient Asian art form.
TséBit'a'í (Shiprock
It's one of the cultural, beautiful, and natural sites to visit. Winged rock kind of a diatreme made up of rock, rising above 1583 feet, an ideal significance to the Navajo Nation. Visitors can learn much more about this site and explore more and more.
PistachioLand: World's Largest Pistachio
New Mexico pistachio firm was known as the pistachio land. It is really a big nut. It stands 30 feet tall and made up of concrete and 35 gallons of paint to give the cashew a real touch.
Three Rivers Petroglyph Site
Three rivers site where Indian Creek, Golondrina ("Swallow") Creek, come together near the site. Jornada Mogollon created it. Well maintained artwork, great scenery, and a picnic place.
American International Rattlesnake Museum
Animal conservation museum located in Old Town Albuquerque of New Mexico. It is home to a huge collection of 34 different species of live rattlesnakes. Museum also exhibits an assortment of snake skeletons and artefacts. It's an educational experience for the families.
Pueblo Harvest
Restaurant or an innovative teaching kitchen revolving around some educational cuisine and exploration. It offers their guests and student an unforgettable native experience. Offers cooking classes, wine pairing dinners, and farm the fork dining experience.
New Mexico is a land filled with adventures, beautiful sights filled with culture, and interesting history. Another way to explore New Mexico Travel Guide is through art festivals across the state.